At Spikes One Thing Drives Us…To Have Fun, And A LOT of It!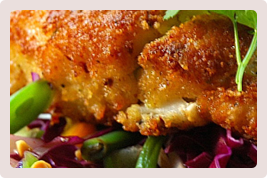 Spikes Beach Bar & Grille is open and ready to serve you. Our number one priority is to make sure you and your friends have a great experience. Because Spikes Beach Bar & Grille is Lincoln's biggest sports bar, grille & volleyball complex, we have more entertainment options on tap than any other bar facility in Lincoln. We feature 12 lighted outdoor sand volleyball courts as well as 4 indoor hard volleyball courts. Spikes has a spacious beer garden, outdoor dining area, volleyball leagues for any skill level, and plenty of TV's to catch your favorite sporting event.
Our menu is not just your typical bar food. From our vast selection of specialty pizzas, gourmet salads, wraps, and all of your traditional bar favorites we've got something to satisfy any appetite. With 16 beers on tap and all of your bottled favorites, Spikes Beach Bar and Grille is the perfect option when you're tired of the same old bars. When you're looking for a great place to spend time with co-workers, family or friends, Spikes is your destination.